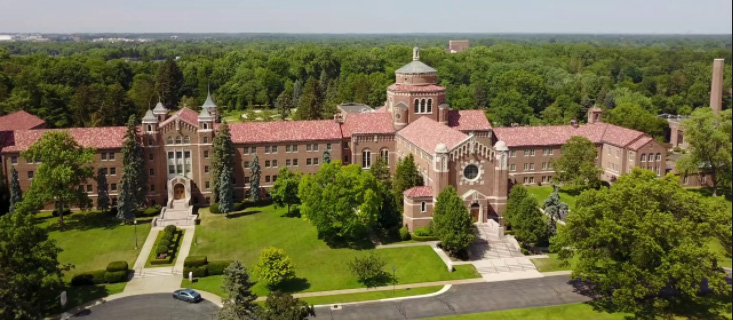 300,000
827,300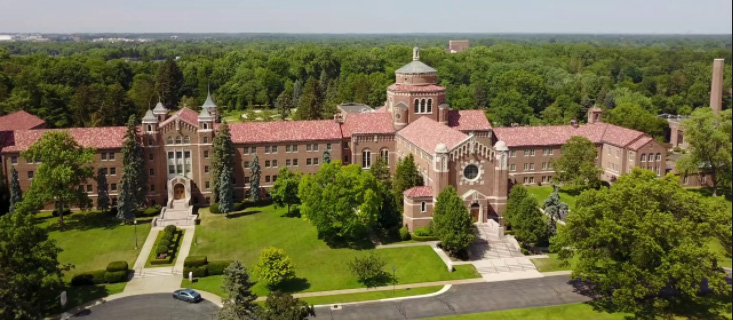 Felician Sisters Complex
This project spanned 2+ years and took 1st place in the Build Michigan competition and 2nd place in the United States in the Build America competition. E&L replaced 992 windows on this project.
This complex built in the 1920's required a complete renovation, and HVAC, electrical, and fire protection upgrade. In addition to the renovation, new construction included a chapel, small hospital wing, four 4-story constructed elevator towers, and a 30,000 sf grotto.
The complex covered a quarter mile in length, encompassing 8 wings.  The building was occupied throughout the entire construction time frame.  E&L replaced 992 windows and renovated 2 dining halls and the kitchen supporting them.  The Church seated the Felician's on the south end and the general public on the north end with the altar in the middle.  Renovation of over 200 sleeping rooms was a daunting task as this required moving the sisters from one wing to another as the construction progressed. A new road was constructed to access the new hospital wing, day chapel and grotto.  A climate controlled room dedicated for storage of historical artifacts required special technical expertise.  A large chilling tower was constructed to add desperately needed air conditioning to the complex.