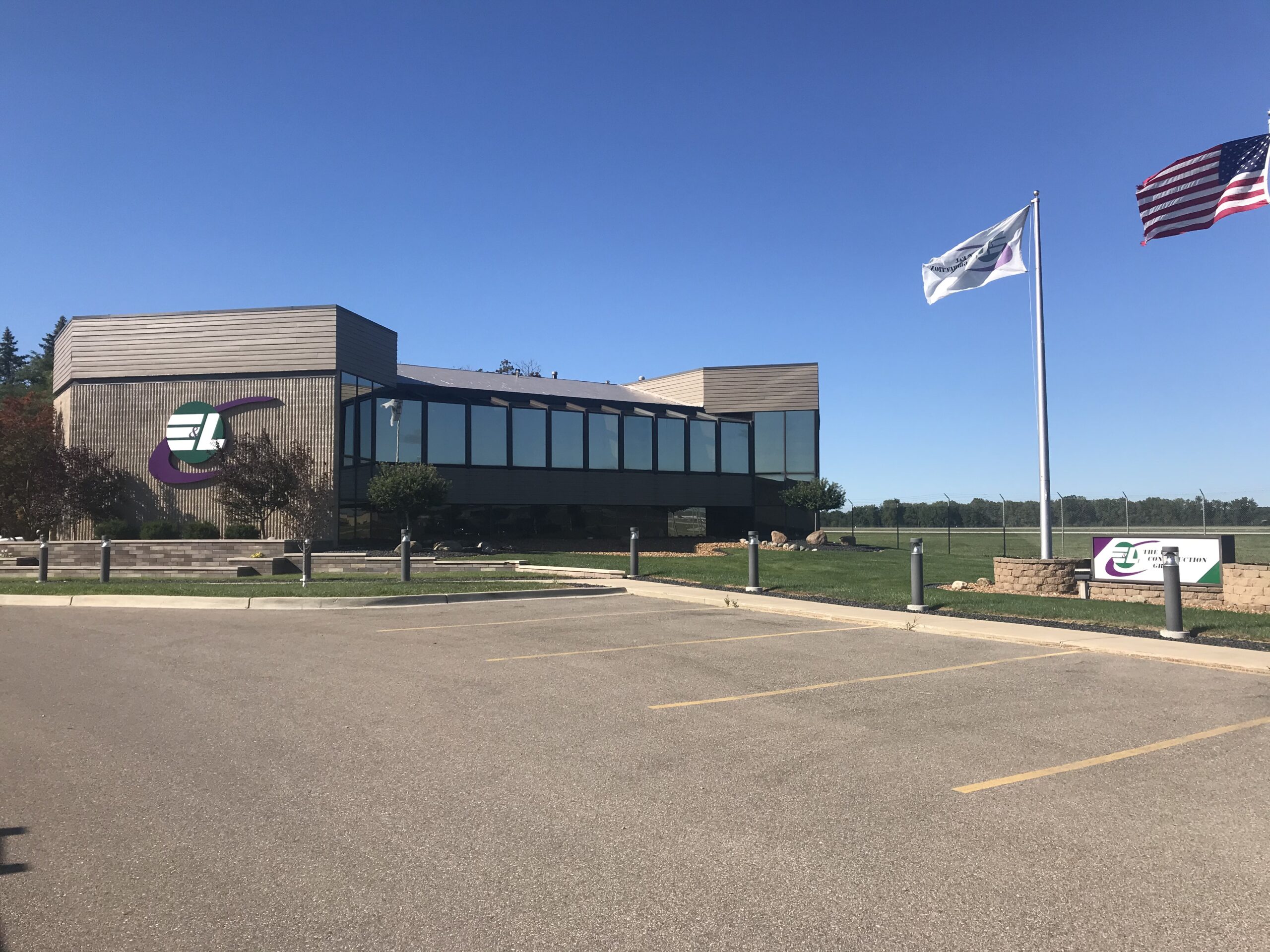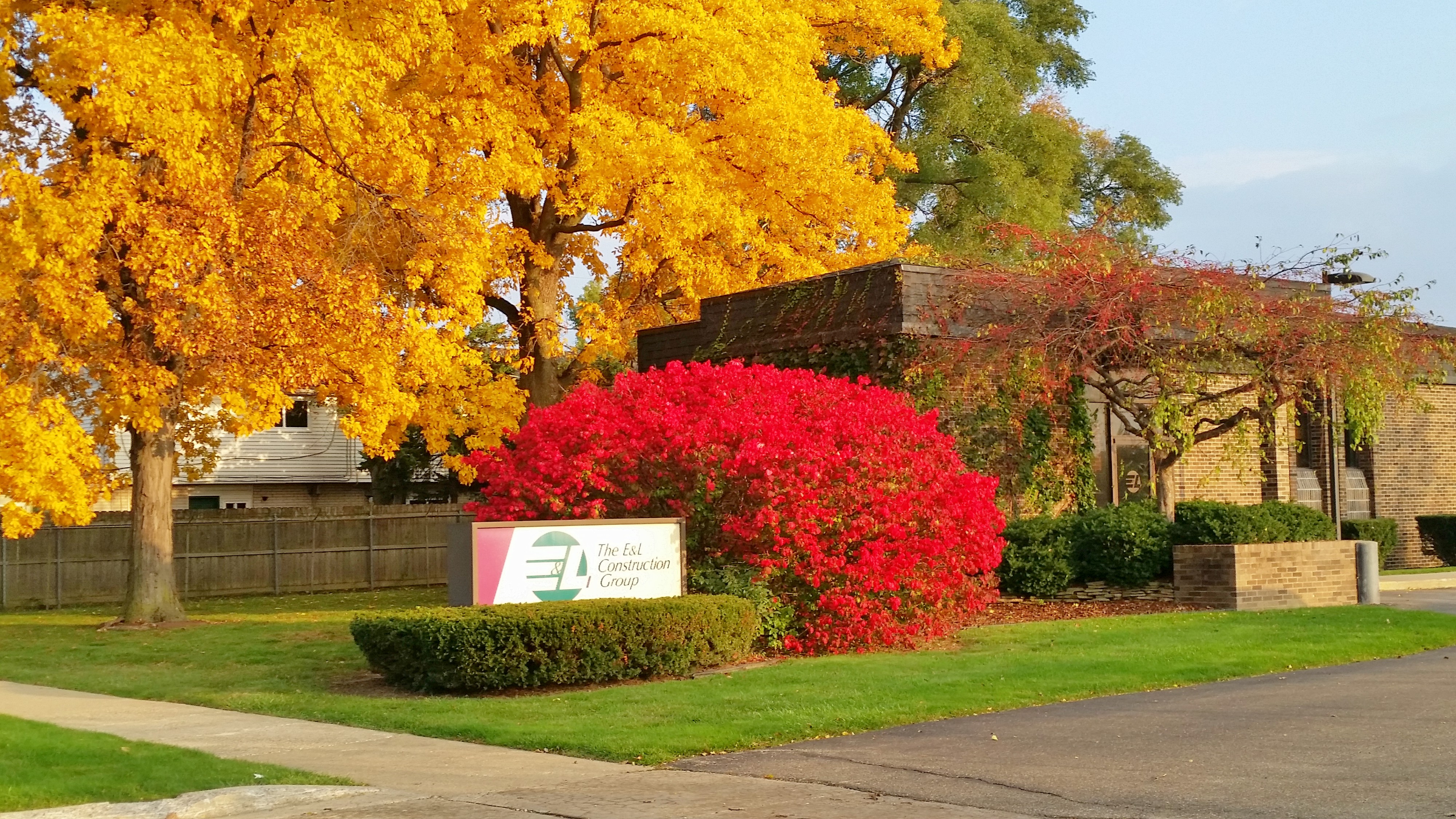 The E&L Construction Group, Inc. traces its beginnings to 1953. The company, then known as the Erickson & Lindstrom Construction Company , started building smaller retail facilities and doing work in the Flint General Motors plants. It went through two ownership changes until 1997 when purchased by Mark Krueger and the Root brothers. They acquired another competing firm in 2002 and became the E&L Construction Group. The Krueger's took over the firm in 2004 and added 3 new owners in 2018.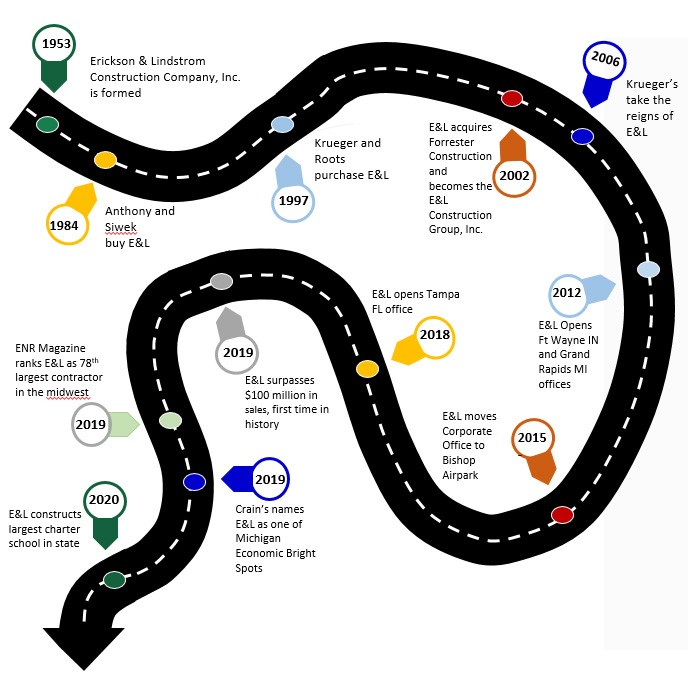 The E&L Construction group is the 78th largest contractor in the Midwest (Engineering News-Record (ENR)) and the 48th largest steel building producer in the United States as measure by tonnage (Metal Construction News).  E&L is currently performing construction in 17 states.
With the corporate office located in Flint, MI, E&L also has offices in Tampa, Florida; Ft Wayne, IN; and Grand Rapids, MI.