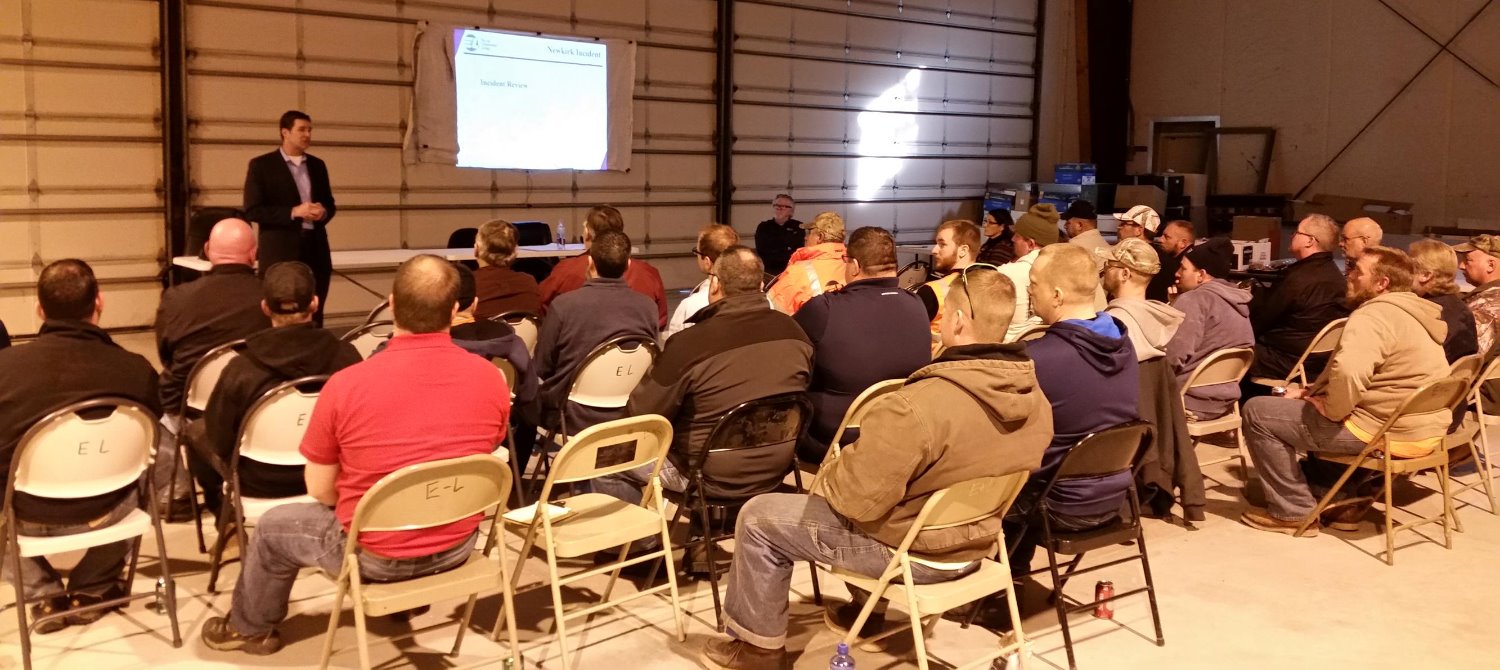 E&L held its quarterly safety meeting and announced the new award winners for the 2,000+ hour safety awards. The meeting went over many new on-line tools available to our superintendents and foreman. "These tools are all available on-line, many with mobile apps–that makes it timely for our men and women in the field." stated Steve Blackmer, E&L Safety on-site rep.
Awards were given recognizing 2000+ hours of safe work. In addition to the monetary award, the winners were given stickers for their hardhats recognizing the achievement. This years' winners will have their name added to the signage in the E&L Safety Achievement Area which is prominently located as you enter the E&L campus.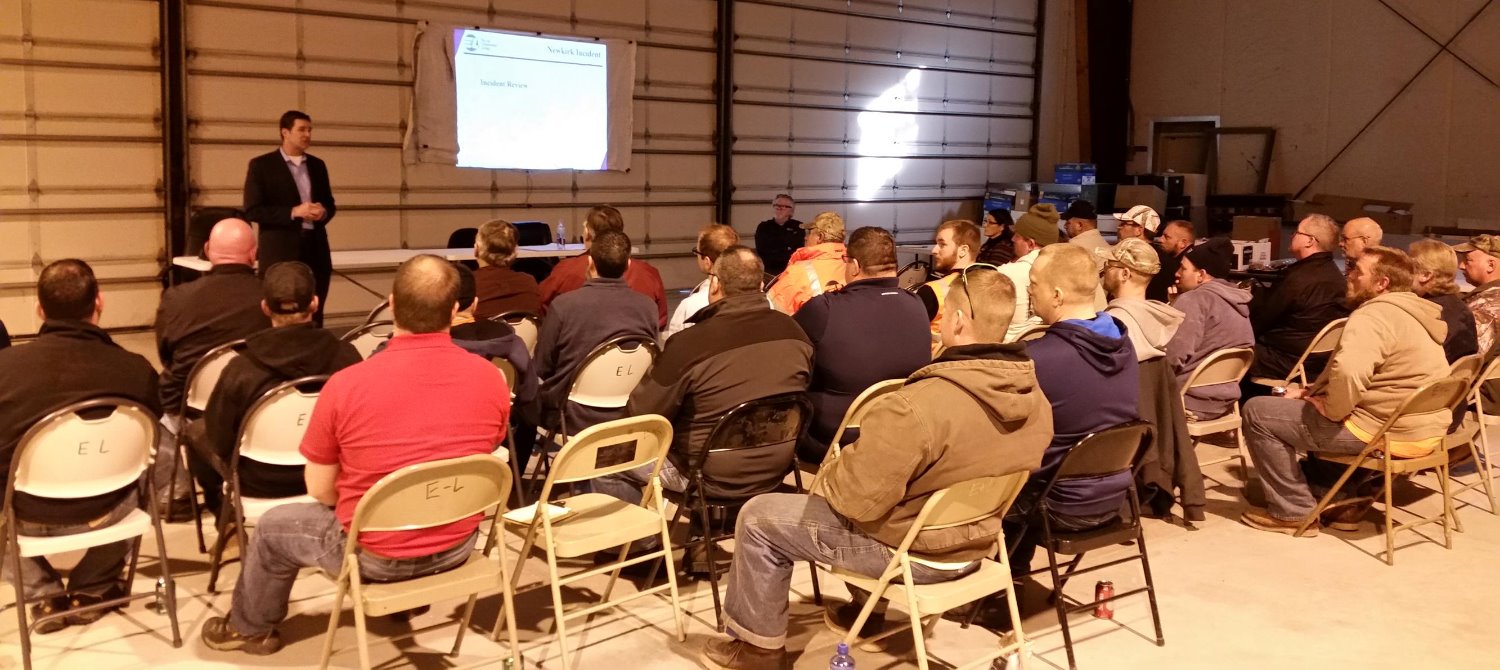 Quarterly training subjects were covered as were safety training opportunities that are upcoming. Updates were given on the rotating quarterly training requirement for all supervisory personnel.
"Keeping our focus on safety is a daily event and part of our culture" said Greg Krueger, President & CEO of E&L Construction Group, Inc. Krueger is the Safety Officer for the company. "Safety is so critical and ingrained into our culture here. I will remain our company safety officer as long as I own E&L. It is that important to me".
Pre-task planning was discussed as well as the upcoming committee meeting addressing safety for our subcontractors. "Emphasis in this area will be on the radar for the upcoming year. Involving the major subcontractors we work with, focusing on safe practices and how we can improve will bring benefits to our customers, E&L and our subcontractor team." said Krueger.
E&L has a very busy summer and safety will remain a prioirty as we look to add more of our team to the Safety Achievement Area.